RESIDENTIAL STAY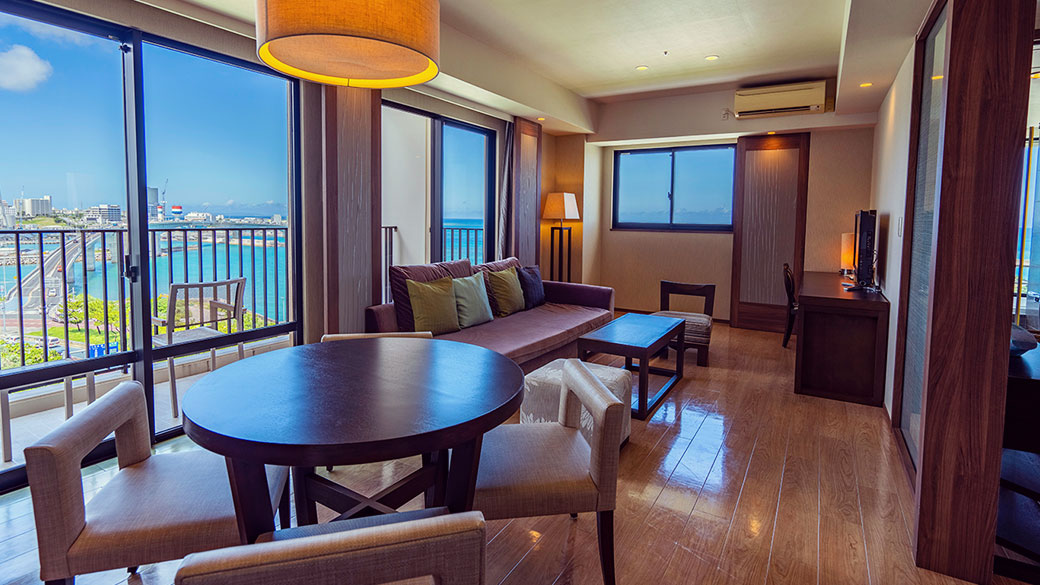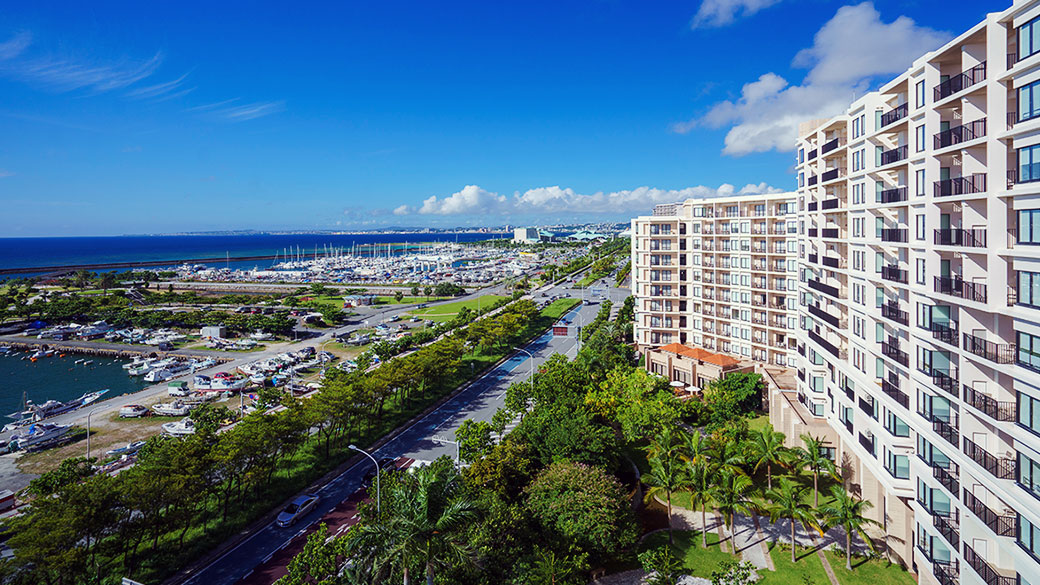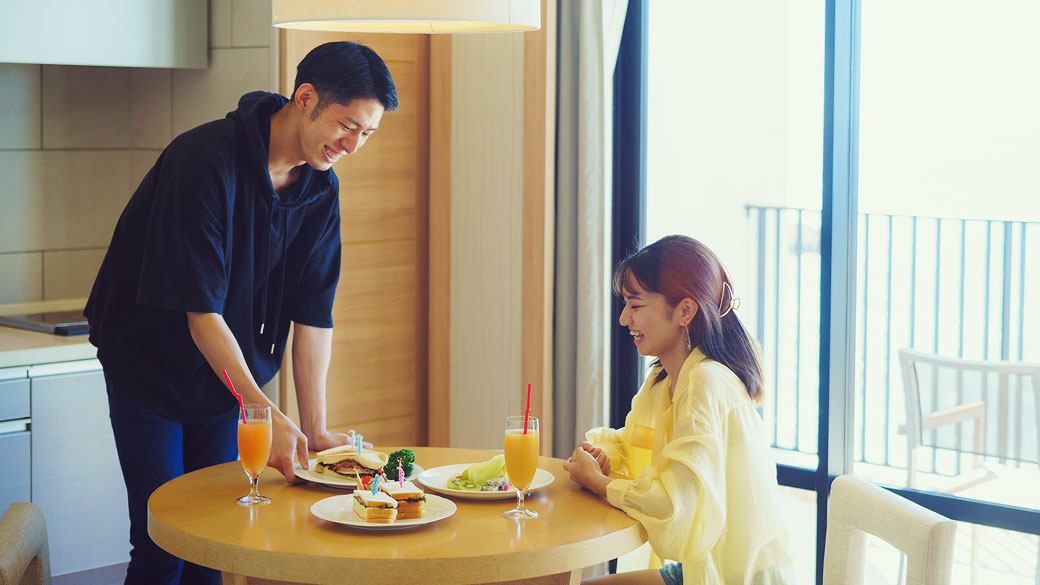 To my other home on the southern island.
When entering, the vast space provides a warm welcome of pleasantness, comfort and peace.
All spacious condominium-type rooms have a fully equipped kitchen, providing everything for a comfortable and enjoyable prolonged stay. Bath with a view, providing the overwhelming resort feeling and the luxury of observing the crystal clear blue sea and sky. The breathtaking sunset coloring everything orange, slowly sinking on the horizon. The unique comfort of your room.
Interior permeated with simple and natural atmosphere contributes the excellent colors, and creates a calming resort lifestyle of being on vacation while feeling just like at home.
ROOM HIGHLIGHTS
KITCHEN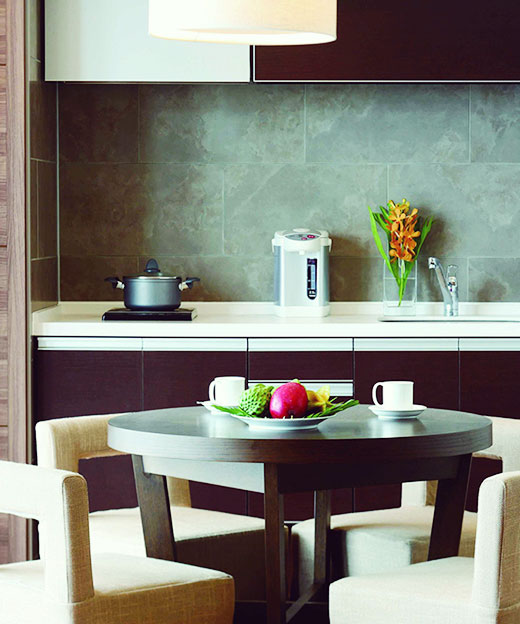 01
All rooms are equipped with a kitchen, convenient for a long-term stay.
Spending time in Okinawa as if it was home.
All rooms at the Moon Ocean Ginowan are equipped with a kitchen, microwave oven and large refrigerator. Cooking equipment and tableware are also available for rental upon request.
Enjoy homemade dishes prepared with fresh local ingredients, with satisfaction equivalent to staying at home.
OCEAN VIEW & BATH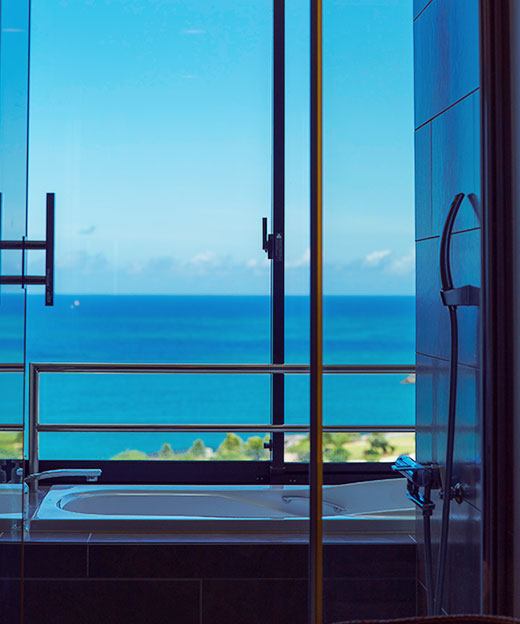 02
The blue sea and clear sky to where reaches the eye.
The marina spread in front of your eyes, the sea glittering in cobalt blue, the sun beautifully setting into the East China Sea.
Ocean-view rooms enable spectacular views of the picturesquely changing tropical sea and the skies.
Bath time with sea view filled with the luxuriously relaxing sense of openness of the resort.
VARIOUS ROOMS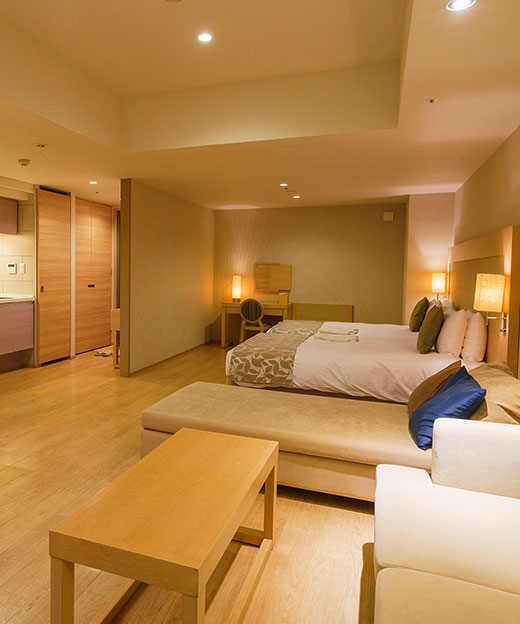 03
Six types of spacious rooms available (39 m2 to 86 m2 / 419 ft2 to 473 ft2)
Six types of attractive spacious rooms, ranging from casual twins to suites with separate living room and two private bedrooms where our guests can quietly relax, fully enjoying their privacy. Created in deluxe style, for an enjoyable carefree relaxing long-term stay of 4 adults.
FACILITIES & AMENITIES
Available for free-of-charge rent (some payable)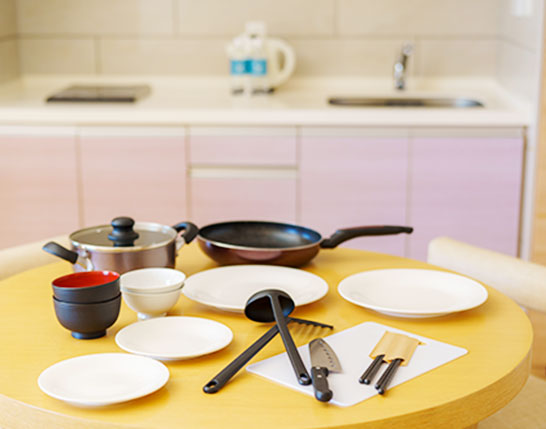 ・Cookware Set
・Tableware Set
・Rice Cooker
・Iron
・Ironing Board
・Trouser Press
・Humidifier
・Air Purifier (with humidifying function)
・Fan
・Desk Lamp
・Stroller A / B Type
・Crib
・Bed Guard
・Blanket
・Weight Meter
・LAN Cable
・Extension Cord
・Bottle Opener / Can Opener
・Wine Opener / Wine Glass
・Icenon
・Wheelchair
・DVD Player
(1 Day:500 yen)
*Limited quantity. We kindly ask for your understanding if the item you requested is out of stock.
Notes
Cooking equipment is available as per the following details.
[Pot, frying pan, knife, cutting board, plate, chopsticks, soup bowl, detergent set]

We also provide the following items. To share your request please contact us in advance.
[Bowl, colander, rice bowl, drainer, large plate, small plate, cutlery (spoon, fork, table knife)]
*We can provide these in the same day. However, some items might not be available, and we kindly request your understanding.

*One day fee is charged from 2:00 PM to 11:00 AM.
(Example) One overnight stay: one night from 2:00 PM on arrival day to 11:00 AM the next day
Several overnights stay: one night from 2:00 PM on arrival day to 11:00 AM the last day
Facilities & Amenities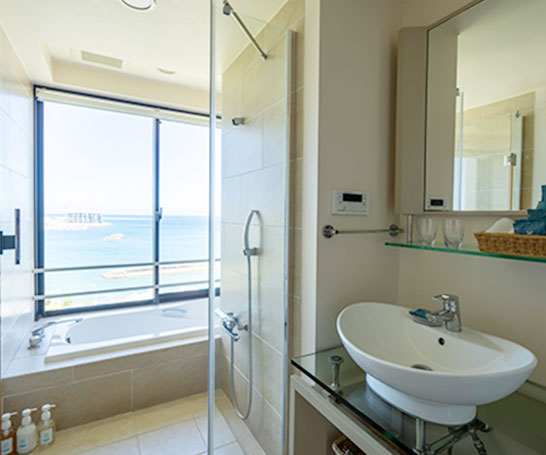 ・Wi-Fi Available
・IH Cooking Heater
・Kitchen
・Microwave
・Electric Kettle
・Mug
・2 Door Refrigerator
(137L / 4.83 ft3)
・TV
・Room Air Conditioner
(Adjustable for each room)
・Card Key
・Safety Box
・Bath Towel
・Hand Towel
・Toothbrush / Toothpaste
・Shampoo
・Rinse
・Body Soap
・Soap
・Relax Wear
・Hair Dryer
・Comforters, Blankets
・Shaving Razor
・Bidet Toilet
・Shower Cap
・Swab
・Hair Brush
CREATE SURPRISING EVENTS
FLOWER SERVICE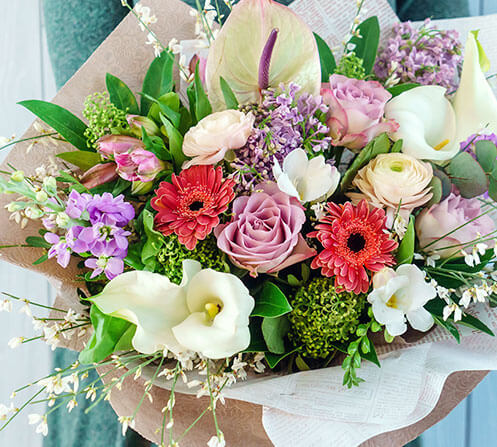 *Photographs are for illustration purposes only
Gift bouquet:¥5,500 ~
Table flower:¥3,300 ~
Action will be taken in accordance with your budget.
Message cards can be prepared as well. Please feel free to let us know. Please make the reservation three days in advance.
(When receiving inquiries by e-mail, it may require 2 to 3 days for reply and confirmation of contents, so please contact us with plenty of time ahead. For last-minute orders, please contact us by phone. )
Depending on the time of inquiry and the desired arrangement time, we may need to refuse the request.
CAKE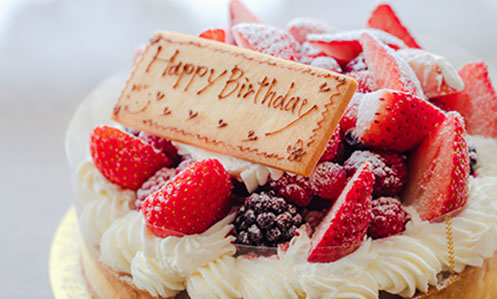 *Photographs are for illustration purposes only
For birthdays, wedding anniversaries and other special celebrations!
Applications are accepted only through the website.
We cannot accept request over the phone.
INFORMATION
| | |
| --- | --- |
| Total Number of Rooms | 12-story building, 177 rooms |
| View | Ocean view 163 rooms / Garden view 14 rooms(2F) |