Particularly convenient location for any destination on the main island
The perfect location of MoonOcean Ginowan Hotel & Residence is about 27 minutes by car from the airport and about 20 minutes by car from Naha city center. Resort areas including tropical beaches and American villages spread in the immediate vicinity of the hotel, making our location ideal for business as well as leisure stay. Also, the hotel has convention access to Okinawa Expressway Nishihara I.C., so it ideal as a base for Okinawa vacation.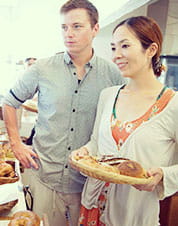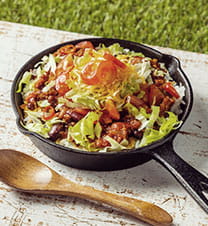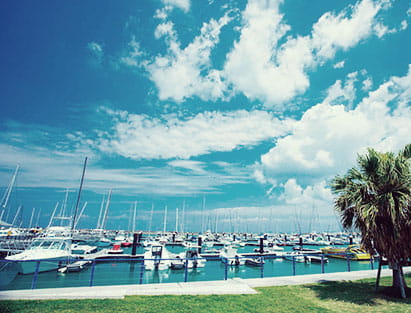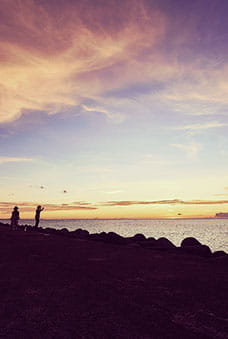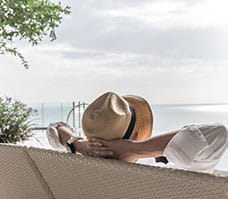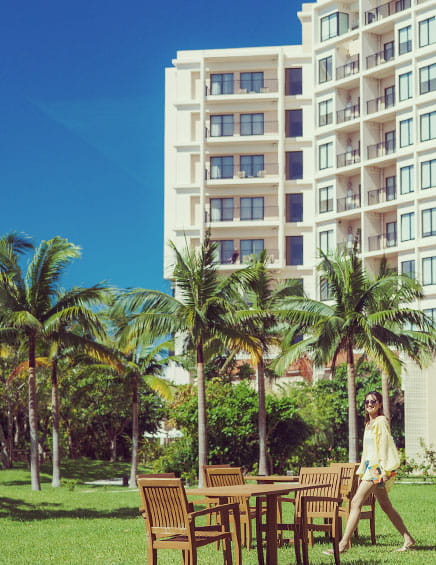 MOONOCEAN
GINOWAN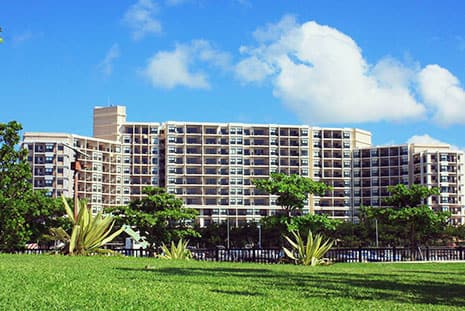 Facility Name
MoonOcean GINOWAN HOTEL & RESIDENCE
Address
558-8 Uchidomari, Ginowan-shi, Okinawa
901-2227
TEL
+81-98-890-1110
TRAFFIC ROUTE
ARRIVING
BY CAR
West Coast Road
About 27 minutes

HOTEL PARKING
Overnight guests and restaurant guests are welcome to use the parking lot free of charge. Additionally, charging facilities are also available for guests using EV vehicles (electric vehicles).
Guests arriving by rental car or taxi
When arriving with the assistance of car navigation system, please enter "558-8 Uchidomari, Ginowan-shi, Okinawa".
Map Code:33 372 315 *72
Arriving by taxi
About 30 minutes from Naha Airport
ARRIVING
BY BUS
Airport Limousine Bus
Airport Limousine Bus in the direction of A Area & AB Area
About 38 minutes

| | |
| --- | --- |
| Price | Adults (middle school and older): ¥600 / Children (3 to 12 years): ¥270 |
Route Bus
Route Bus No. 120
About 50 to 60 minutes.

Ride the Nago West Airport Line with Route Bus No.120 from the Naha Airport, and disembark at the Ojana bus stop, about 12 minutes on foot.
| | |
| --- | --- |
| Price | Adults (middle school and older): ¥600 / Children (6 to 12 years): ¥270 |
About 10 minutes
About 12 minutes
Naha Bus Terminal
Yui Rail Asahibashi Station
Transfer to Route Bus No. 32
About 30 minutes

Ride the monorail from Naha Airport to Naha Bus Terminal. Ride the Convention Center Line (via Convention City) Route Bus No. 32, and disembark at Kanekubaru bus stop. About 3 minutes on foot.
| | |
| --- | --- |
| Price | Adults (middle school and older): ¥760 / Children (6 to 12 years): ¥390 |
*Child fare is charged from the age of 6 (elementary school students). In case of two preschoolers, one child fare will be charged.
As of May 7, 2020, please check each website for details.
NEARBY INFORMATION
Enjoying long-term stay
Comfortable living environment and convenient location
There are many shops within walking distance of the hotel providing all convenience during your stay, such as shopping centers, 24-hour supermarkets,
convenience stores, and izakaya bars offering the finest local cuisine. This location is also convenient for easy access to popular attractions.
*Please check the latest information on the official website of each provider
*Please check the latest information on the official website of each provider
*Please check the latest information on the official website of each provider
*Please check the latest information on the official website of each provider