QUALITY TIME IN OKINAWA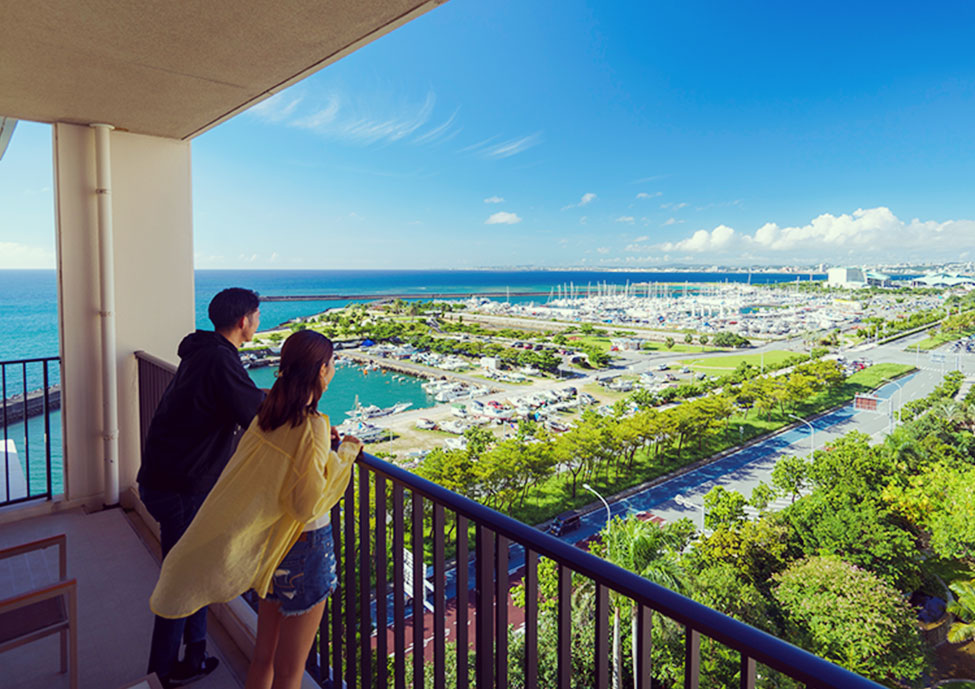 Carefree vacation
in the southern land,
where you feel
just like at home.
Moon Ocean Ginowan Hotel & Residence Residence-style hotel making the vacation of your dreams come true. The marina spread in front of your eyes, the sea glittering in cobalt blue, the sun beautifully setting into the East China Sea. Ocean-view rooms enable spectacular views of the picturesquely changing tropical sea and the skies.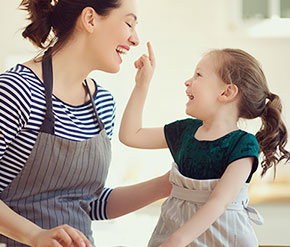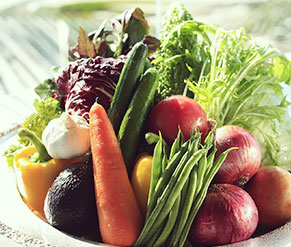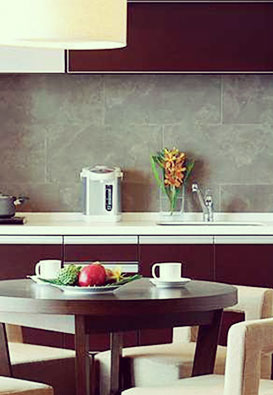 Prepare the fresh local produce in the bright kitchen overlooking the sea.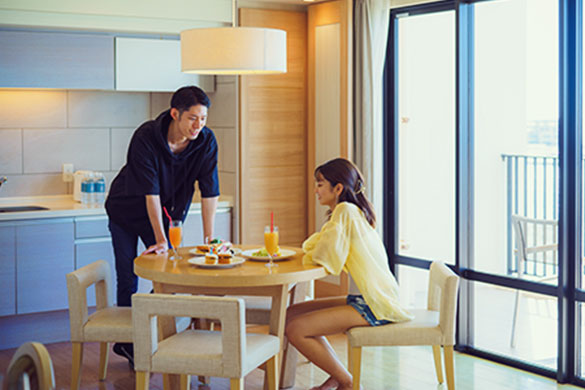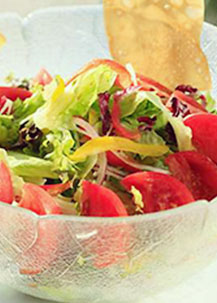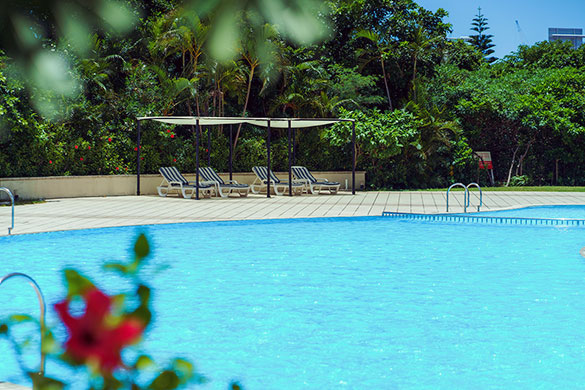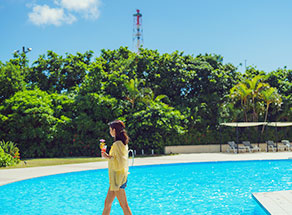 Enjoy the resort atmosphere to your heart's content with the whirlpool bath and the garden pool twinkling in the sun.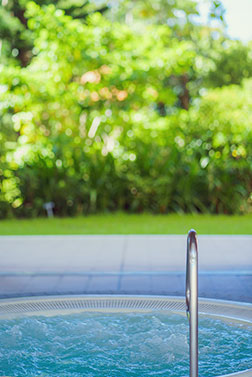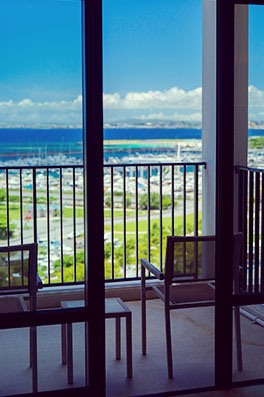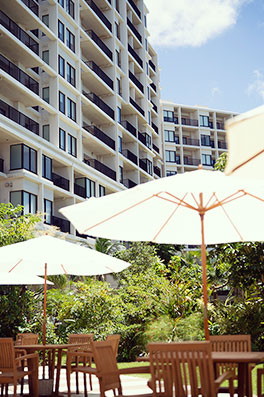 May your time at our elegant resort be as enjoyable as your home.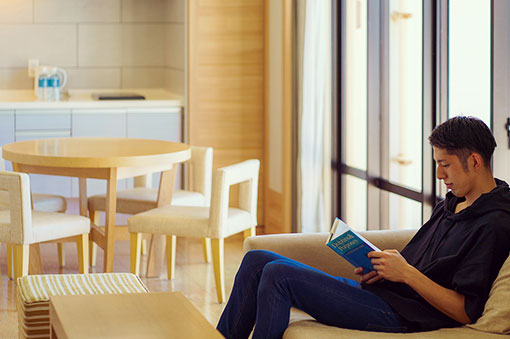 We highly recommended
the Moon Ocean Ginowan
Hotel & Residence
12 BENEFITS
SCENE

1
FAMILY
Perfectly comfortable rooms and services for families. There are many convenient facilities for families in the hotel's vicinity.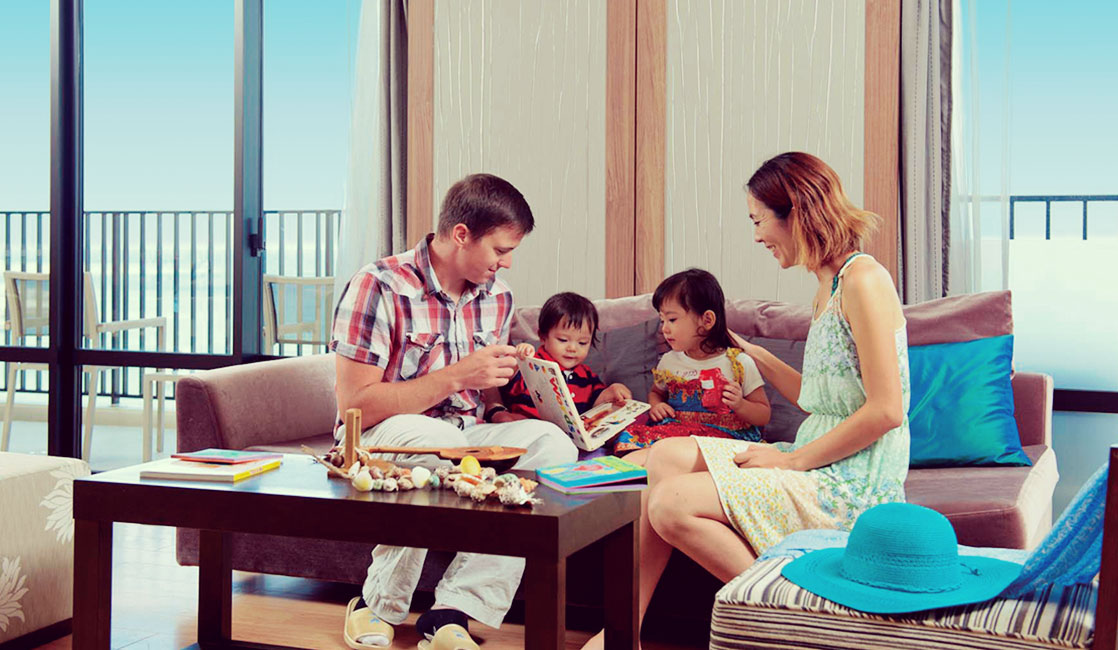 BENEFITS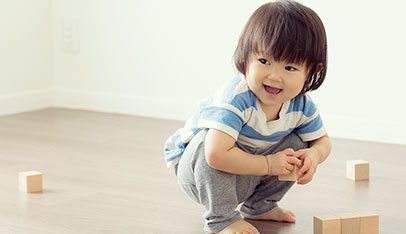 1
Shoes need to be taken off before guests use our facilities, so the safety of small children is also assured.
Rooms have wooden flooring, so even crawling and lying down on the floor can be spent amidst cleanliness.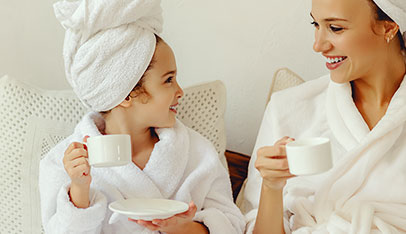 2
We also provide many amenities for children.
In addition to cribs and bed guards, amenities such as toothbrushes and slippers for children are also available. Everything required for a comfortable family stay is available.
3
Outside corridors also function as prevention measure against the spread of infectious diseases, and thus offer reassurance.
Passages of the Moon Ocean Ginowan Hotel & Residence are outside corridors. The pleasant sea breeze can be felt at all times.
SCENE

2
COUPLE
Spending precious time alone with your loved one, in the special room, enjoying special cuisine.
We provide an array of services for special occasions, such as cakes, flower bouquets, surprise performances, so please feel free to let us know, what we can prepare for you.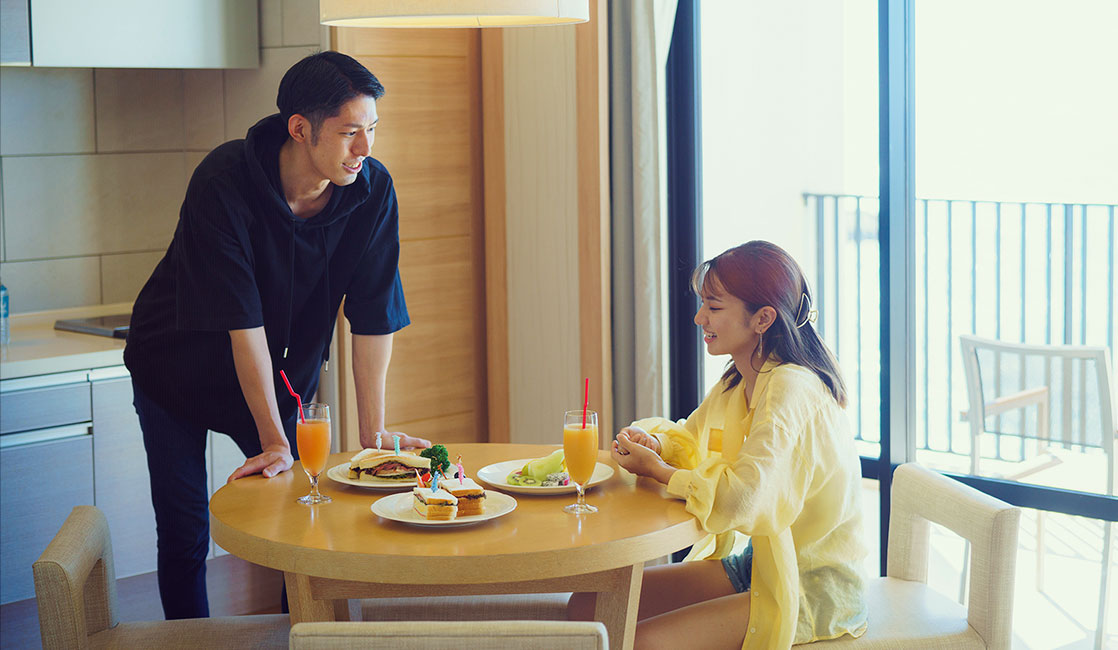 BENEFITS
4
Time full of elegance.
The luxury of the bath with a view within the spacious and open living room with an ocean view. Leave the daily life, and leisurely spend wonderful time. Just the two of you. Together.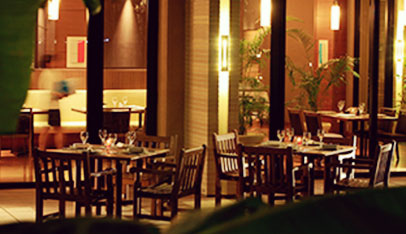 5
Lovely dinner time
at the Ocean Grill.
Restaurant and bar with calm downlight space and pleasant adult atmosphere. Romantic dinner time guaranteed!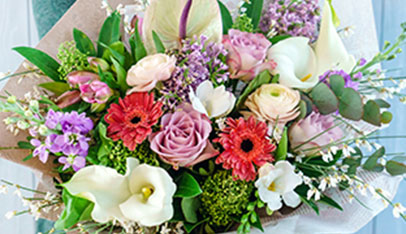 6
Supporting creation of surprises for your anniversary.
Moon Ocean offers a variety of room services to suit our guests' needs. Hotel staff will be happy to provide the utmost careful assistance so that our guests enjoy their time wonderfully, commemorating the special occasion.
SCENE

3
GROUP
Group trip for 3 generations of family and friends. Premium two-bedroom suites and corner suites are perfect for a comfortable stay of 4 adults. Enjoy the sea during daytime and talk away the night in the ocean view living room.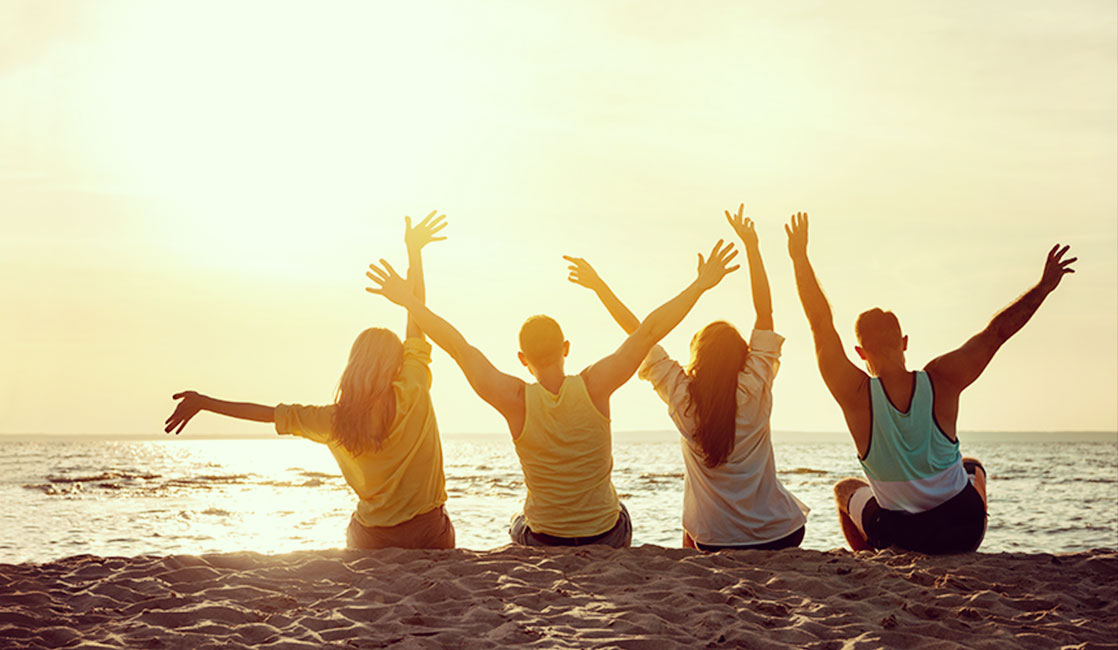 BENEFITS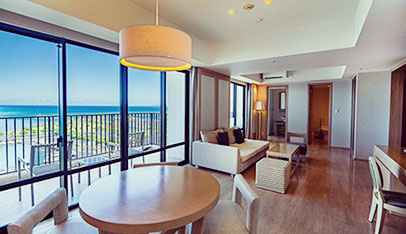 7
3 generation family can be accommodated together Premium Suite / Corner Suite.
The two-bedroom premium suites and corner suites are luxurious spaces where 3 generation families and groups of friends can spend relaxing time carefree. In the spacious living room overlooking the sea, our guests are invited to spend relaxing time together with their loved ones.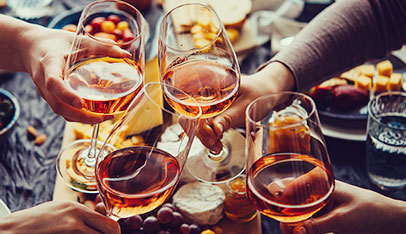 8
With a kitchen, home party is just one step away.
The supermarket nearby provides a selection of local ingredients and supports your casual cooking enjoyment. Also, the restaurant provides takeout menus, so the comfort of in-room dining is just an order away.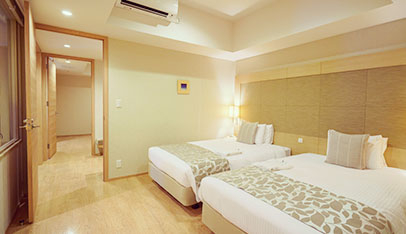 9
Space in full consideration of privacy.
Each of the two bedrooms occupies a separate, private space. The main bedroom is likewise equipped with a shower booth and toilet, making it very convenient for guests with small children.
SCENE

4
BUSINESS
Ideal also for business travelers. All spacious condominium-type rooms have a fully equipped kitchen, providing everything for a comfortable and enjoyable stay.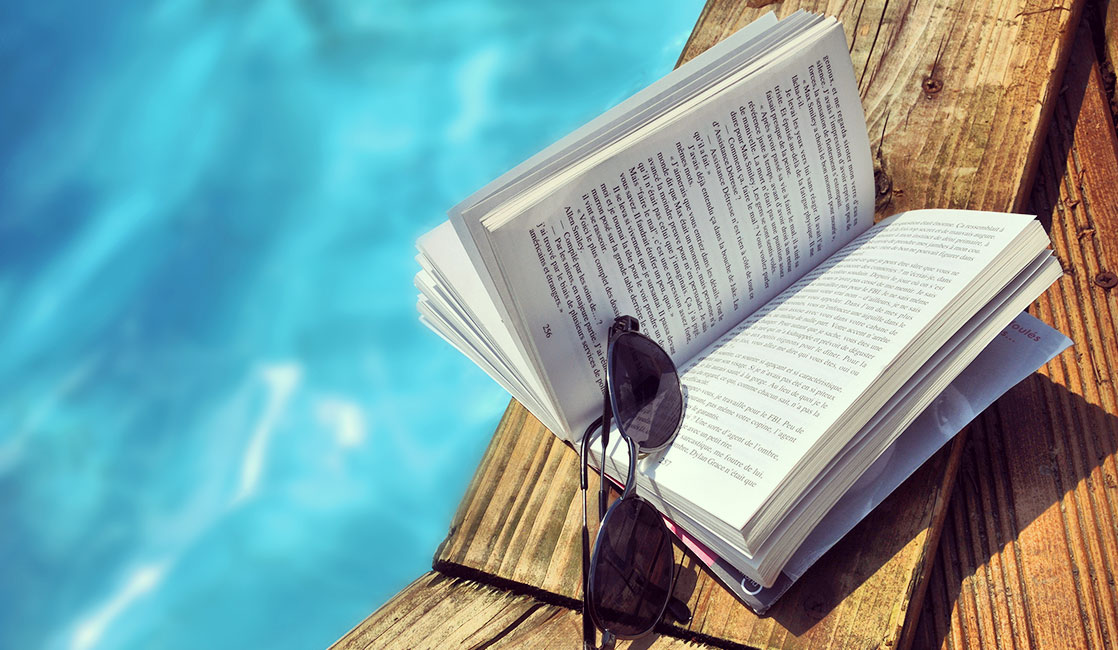 BENEFITS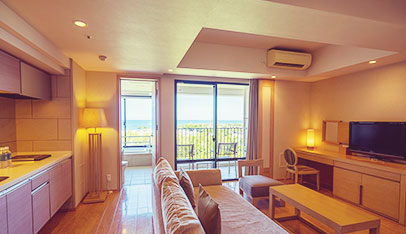 10
All rooms can accommodate
1 guest or more.
All rooms from standard twin type to the suite can accommodate 1 guest or more. All rooms are equipped with free Wi-Fi, supporting comfortable business environment.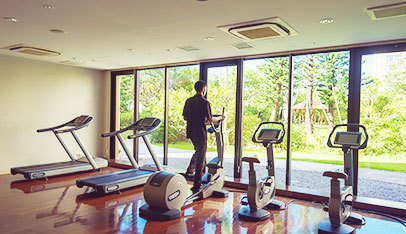 11
Spacious athletic gym overlooking the garden.
Equipped with a gym available at any time during your stay. Move your body at your own pace in a calm open space, relax, take a break from work.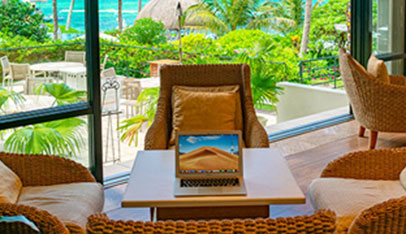 12
Your perfect workation
in Hotel Moon Beach lounge.


*Guests residing for more than 3 nights consecutively, receives special privilege to utilize Hotel MoonBeach's residencial club member's lounge.
The lounge at Hotel Moon Beach is perfectly equipped with the PC corner and the library corner. Soft drinks and snacks are also available.